Professional Diesel Delivery in Central VT
Packard Fuels is pleased to provide on- and off-road diesel fuel delivery to residential and commercial customers in our Central Vermont service area. Whether you're looking to power your work truck or off-road equipment, we're here to supply premium diesel fuel for all of your needs. Explore this page to learn about our diesel fuel offerings and to order a diesel fuel delivery today.
---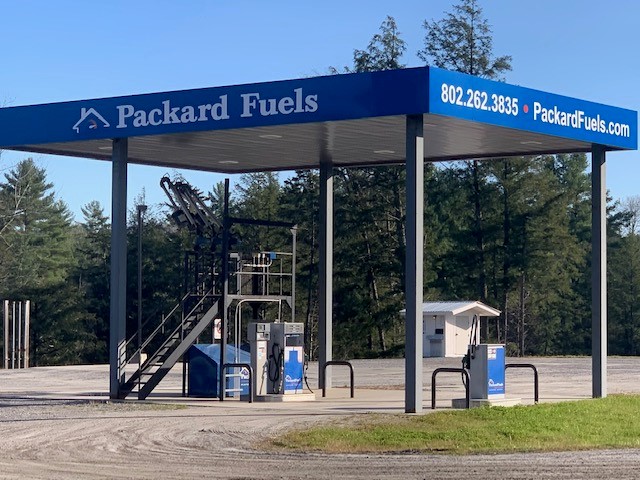 On-Road Diesel
Quality matters, and so does availability. You can always count on Packard Fuels to be ready with the fuel you need, when you need it most. When you order on-road diesel from Packard Fuels, you can know that you are receiving clean, uncontaminated, and ultra-low sulfur diesel. No matter the size of your fleet, you can rest assured that our fuel will get you where you need to go. Whether for your diesel truck, four-wheeler, or commercial equipment, you can trust Packard Fuels to provide you with top-quality on-road diesel fuel.
ORDER ON-ROAD DIESEL
Off-Road Diesel
We know that many of our Central Vermont area customers use off-road diesel for their home and business needs, which is why we are proud to provide premium off-road diesel delivery. Off-road equipment needs to be reliable—after all, off-road systems include important equipment like tractors, generators, and more. Our dedicated fuel delivery fleets carry only clean, uncontaminated diesel to keep your equipment running safely and efficiently. Our team brings not only our high-quality fuel but also peace of mind you won't find with any other company.
ORDER OFF-ROAD DIESEL
---
Reliability & Availability
For all of your residential and commercial transportation needs, we supply clean and high-quality diesel fuel. Whether you are fueling work vehicles for your company or a personal vehicle to bring your family to the beach, our diesel fuel is competitively priced and will work efficiently in your diesel-fueled motor vehicle. Ready to get started? Fill out our form online to become a customer!
BECOME A CUSTOMER